---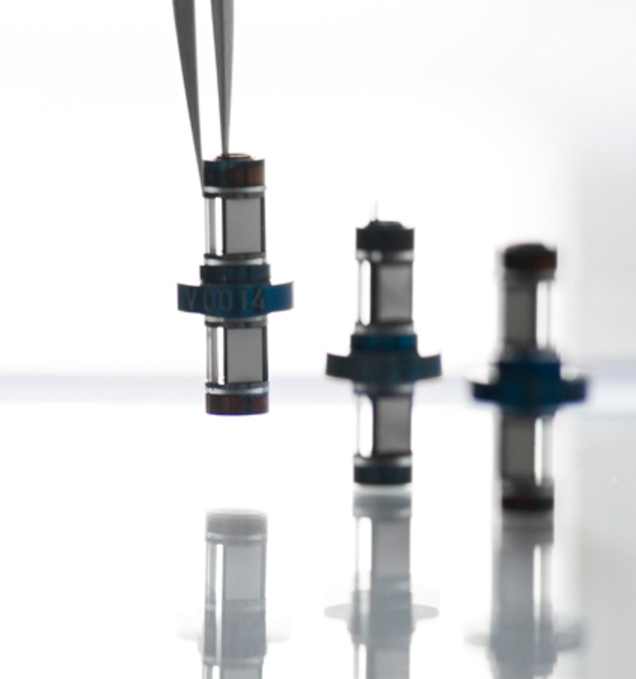 In addition to general application-specific solutions, Piezocryst also offers customized piezo sensors. Together with our partners and customers, we analyze the specific application and propose solutions that ideally fit together with cost and maximized benefit. Of particular importance for us here is the balance between the achievable signal quality and maintaining a long product life and thus high reliability. For this purpose Piezocryst can draw on a wide range of different technology , which can be specifically combined to develop the ideal product.
In addition to the sensor itself, all necessary accessories are also considered in the development process. In addition to perfect cabling (separable / waterproof / oil tight / high temperature capable / metal reinforced / plug in), the charge amplifier is included in the design process and tuned towards the specific needs of the application.

Another key element is the optimization of the sensor mounting position with regard to product life and potential signal quality. In this case, the application is looked at in terms of optimal sensor placement regarding temperature, acceleration, undesirable forces, distortion, but also in terms of desired pretention. With careful tuning of these parameters, product lifetime can be significantly increased, and thus the best possible data quality assured.
Tailor-made solutions are already possible at low annual quantities, and in many cases this is already economically feasible with starting quantities of 50-100 measurement chains p.a. [Join us as a partner now.]