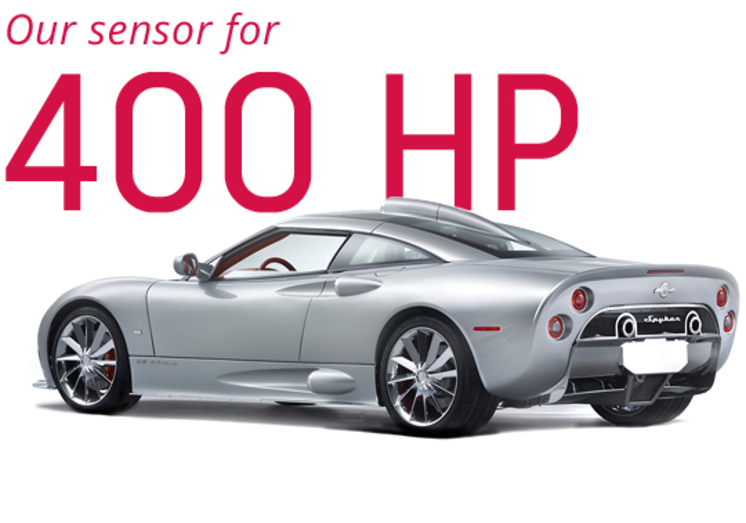 Despite all efforts towards alternative driving concepts, internal combustion engines will still play a central role in the coming decades. Therefore, combustion is still being measured and optimized in development departments of all engine manufacturers worldwide. The main tool for this purpose is the indicating sensor for measuring pressure in a cylinder. These sensors must measure with high precision under all development conditions (cold start, full load, transient conditions, knocking). The combination of thermal shock and pressure surges puts extremely high demands on the materials used, in addition to very high temperature gradients and acceleration.
Piezocryst sensors are used by leading OEMs worldwide. Examples range from engines for chainsaws, snowmobiles, cars and trucks to ship engines. In addition, specific solutions for high-stress engines such as Formula 1 or motorcycle racing engines are available. Likewise, there are tailor-made solutions for different fuel types: gasoline, diesel, gas (including hydrogen), heavy oil and bio-fuels. (Products)
To optimize the combustion in an engine, pressure is measured in the cylinder with the highest accuracy. A particular challenge for the pressure sensors is the compensation of thermal shock that goes along with any combustion process. The sensor membranes made from specially selected high-performance alloys are manufactured under extremely tight manufacturing tolerances.

Furthermore, for optimal temperature behavior (no false signals even with massive changes in temperature) the precise matching of the thermal expansion coefficient of isotropic housing materials and anisotropic crystal elements is required. In this case Piezocryst works closely with external materials experts to continually develop up-to-date knowledge and to select the best coupling of materials.
Under a high temperature gradient, the outstanding material properties of single crystalline GaPO4 sensing elements can reach their full potential (Crystal Technology): There are no false signals caused by temperature changes and the high internal resistance of GaPO4 allows an accurate representation of the pressure curve at highest temperatures. The transverse piezoelectric effect is used to optimize the sensor's signal-to-noise ratio, optimally adapting the sensitivity of the sensors to the required pressure range.
To achieve highest data quality, it is also necessary that any distortion of the cylinder head does not cause a mechanical disturbance of the sensing elements. For this purpose the so-called Double ShellTM housing is used. It consists of two integrated housing elements, in which the outer element absorbs cylinder head disturbances and the inner element remains force-free. This way the sensing elements only "feel" the purest mechanical pressure signal without error, and the measuring signal is largely free of mechanical disturbances.
This technology is available in different sizes and "packaging" variations for optimal installation under a variety of conditions. The same is for special glow plug or spark plug sensor solutions that are designed for mounting directly in a cooling water jacket. In addition, there are special solutions for thermal high-pressure engines, in which the temperature load is specifically reduced by water-cooling or by front sealing, and thus the life of the sensors is substantially improved even under the harshest conditions.