High Temperature Pressure Sensor
CP-Series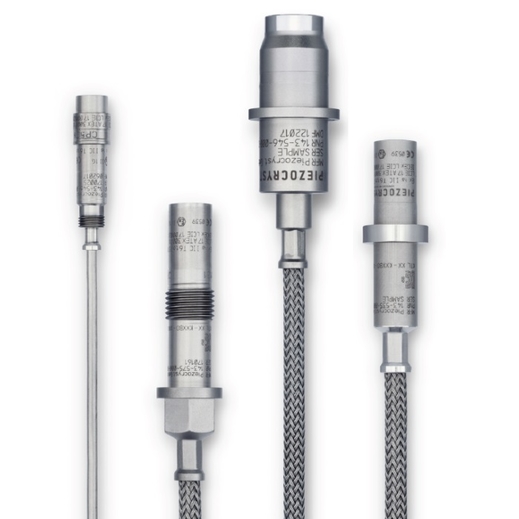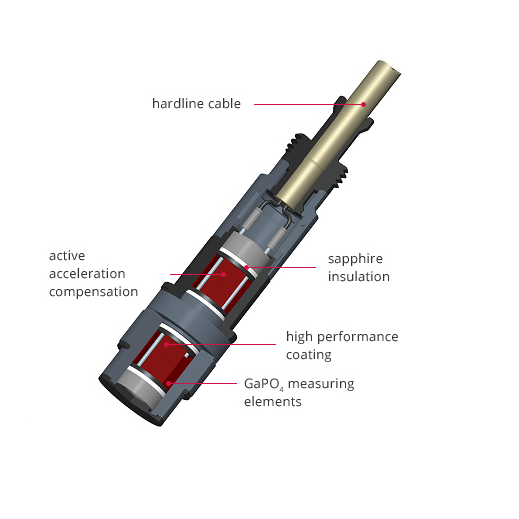 GENERAL INFO
For the most demanding applications in terms of reliability, extreme temperature capability and signal stability, Piezocryst offers a line of case insulated sensors
with outstanding behaviour. The sensors, which have a well proven design that collected millions of operating hours in numerous heavy duty and industrial gas turbines, are available in various configurations to fit all kind of measurement tasks. Suitable for R&D in the most extreme conditions or for long term monitoring applications.
The CP5x2, CP5x5 and CP5x6 were designed to directly measure pressure pulsations in a gas turbine combustor. The application in extremely high temperatures, heat flux and gradients during fast ramp-up and down cycles demands a robust sensor not affected by thermal impacts, high acceleration levels and does not show any degradation within its lifetime. Due to the GaPO4 crystal elements and a very specific design, the CP-Sensors proved to deliver a clear and reliable pressure signal from most challenging environments.
FEATURES
High temperature stability up to 700°C
Outstanding signal quality during thermal gradients
Highest durability and reliability
Internal case insulation
Active acceleration compensation available
Proven in harsh conditions
For use in gas turbines, sensors must be designed to be extremely temperature resistant and no "normal" metal alloys or plastics may be used. Consequently, Piezocryst exclusively uses refractory metal alloys, precious metals, sapphire elements and sensing elements made from single crystalline gallium phosphate (GaPO4). Even the cables are exposed to extreme thermal stress, and cooling air temperatures can exceed 500°C, excluding the use of conventional plastic insulated cables. Piezocryst uses what is known as a hardline cable; a metal cable made of extreme temperature resistant nickel-based alloy in which the conductors are embedded in compacted ceramic powder. By implementing these measures, the sensors (including the cable) can be used at a maximum operating temperatures of up to 700°C.
Transverse GaPO4 sensing elements are used in order to achieve an excellent signal-to-noise ratio. A particular challenge is the application of fatigue endurable electrodes to the thermally anisotropic crystal material, covering the crystal two dimensionally. Piezocryst has developed various high-endurance, high temperature resistant coatings, ranging from precious metals to conducting ceramics just for this purpose.
« Back to list