Dynamic Pressure
S-Series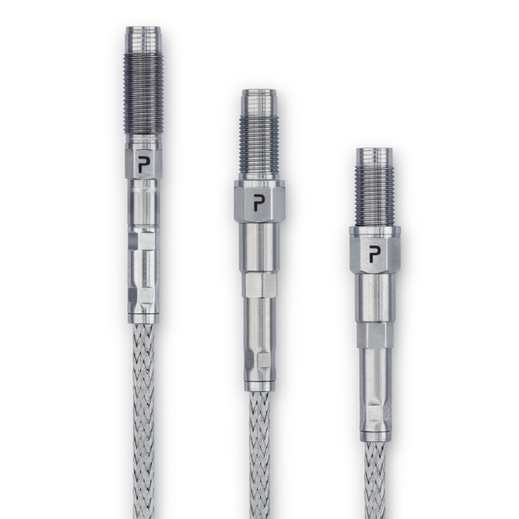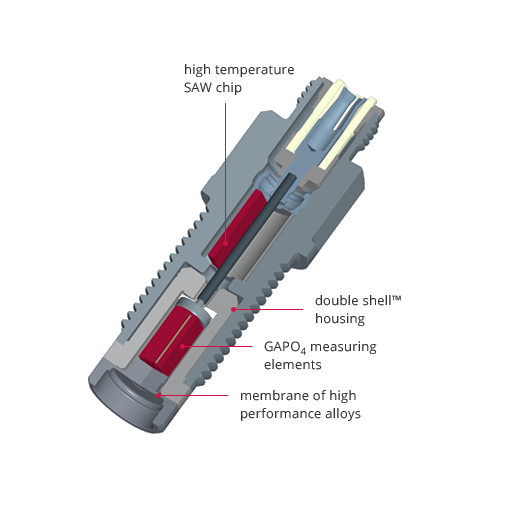 GENERAL INFO
The S-Series sensors are widely used for complex measurement tasks of fast or high frequent events where robustness, precision and repeatability are key requirements. Offering a wide pressure and temperature range Piezocryst's S-Series combines unique features in a compact size with an M5x0.5 mounting thread. Various cable options, accessories and adapters for installation and different sealing options qualify these versatile sensors as solution for many applications.
Piezocryst's GaPO4 crystal elements, tailored material selection and minimal tolerances in production make these sensors highly precise instruments that deliver a reliable, undistorted signal even during high temperature gradients. The Double ShellTM decouples the sensing elements from mechanical impact and its well-proven design elements guarantee highest durability and constant performance over the entire lifetime.
FEATURES
Compact design with M5x0.5 thread
Various pressure ranges up to 1000 bar (14500 psi)
High temperature stability up to 400°C (750 °F)
Wide range of applications
Virtually constant sensitivity over the entire lifetime
Under a high temperature gradient, the outstanding material properties of single crystalline GaPO4 sensing elements can reach their full potential (Crystal Technology): There are no false signals caused by temperature changes and the high internal resistance of GaPO4 allows an accurate representation of the pressure curve at highest temperatures. The transverse piezoelectric effect is used to optimize the sensor's signal-to-noise ratio, optimally adapting the sensitivity of the sensors to the required pressure range.
To achieve highest data quality, it is also necessary that any distortion of the mounting bore does not cause a mechanical disturbance of the sensing elements. For this purpose the so-called Double ShellTM housing is used. It consists of two integrated housing elements, in which the outer element absorbs mounting bore disturbances and the inner element remains force-free. This way the sensing elements only "feel" the purest mechanical pressure signal without error, and the measuring signal is largely free of mechanical disturbances.
This technology is available in different sizes and "packaging" variations for optimal installation under a variety of conditions.
« Back to list